Where the top players play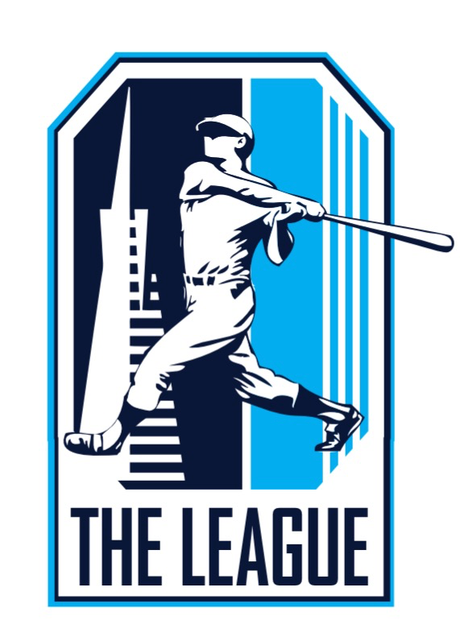 Welcome to The League
ABOUT THE LEAGUE 2022
Top 8th Grade players in Northern California
Play at premium venues
The best competition of the spring
Excellent coaching and instruction
Scouted by Perfect Game Scouting
NEW!!! 7th Grade Division
NCTB is committed to making The League a special experience, and one that complements each player's baseball experience with their travel team/program of choice. In addition to providing the opportunity for top players to play with and against each other, The League is about helping guys grow as players and as young men.
NEW!! 7th GRADE DIVISION
For the first time ever, The League will be hosting a 7th Grade division. We have selected four new team names, with uniform reveals coming in November: TIGERS, GOLDEN BEARS, SUN DEVILS & VOLS will take the field next spring for 3 weekends of great baseball.
PLAYING RULES
8th Grade Division plays 60/90 - BBCOR Bats Only
7th Grade Division plays 60/90- -5 Bats Allowed
2022 8th Grade League Dates
March 5-6: Billy Hebert Stadium (Stockton)
March 19-20: Islanders Field (Lathrop)
April 9-10: Twin Creeks (Sunnyvale)
May 14-15: Sierra College (Rocklin)
May 21-22: Islanders Field (Lathrop)
2022 7th Grade League Dates
March 12-13: Billy Hebert Stadium (Stockton)
April 9-10: Twin Creeks (Sunnyvale)
April 30-May 1: Islanders Field (Lathrop)
WEEK 1 SCHEDULE (8th Grade)
SCHEDULE:
Sat 11:00 am- Team 1 vs Team 2
Sat 1:45 pm- ALL 4 TEAMS (Instructional Component)
Sat 5:15 pm- Team 3 vs Team 4

Sun 8:30 am- Team 2 vs Team 3
Sun 11:00 am- Team 2 vs Team 4
Sun 1:30 pm- Team 1 vs Team 3
Sun 4:00 pm- Team 4 vs Team 1

Show-Up Times
Team 1: Sat 10 am / Sun 12:30 pm
Team 2: Sat 10 am / Sun 7:30 am
Team 3: Sat 1:00 pm/ Sun 7:30 am
Team 4: Sat 1:00 pm/ Sun 10:00 am

Immediately after this weekend, we will hold the draft for The League and then will announce the teams for the rest of the spring on Monday March 7th. This will enable us to divide The League fairly for the bulk of it.

TEAMS for Week 1:
We will have EvoShield Dri-Fits for players (that they can keep).Players should wear their regular team hat for the 1st weekend- they will get their actual League team hat & jersey the second weekend (once we know which of the 4 teams they are on)
The jerseys for Week 1 are BLACK for all the teams. Please wear white pants and bring all your own equipment (catchers gear, helmets, etc)
TEAM 1: Bella, Cappellazzo, Cobb, Copen, Garcia, Glover, Gravely, Hardcastle, Harris, Kim, Robinson, Simonton, Way
TEAM 2: Deome, Henderson, Archer Horn, Lesser, Mays, Meadows, Morris, Plata, Razzeca, Sandoval, Schutte, Simon, Trono
TEAM 3: Bavaro, Belding, Bernstine, Cook, Denton, Hoenninger, Tanner Horn, Maxon, Minnatee, Vega, Walczykowski, Weinstein, Williams
TEAM 4: Balmy, Cazares, Finegan, Flora, Groves, Harmon, Kane, McHenry, Medina, Murphy, Rose, Schlicht, Sides
7th Grade League
Rosters and Schedule for Week 1:

GOLDEN BEARS
Abbott, Baldwin, Benjamin, Brennan, Castaing, Cotton, DeOliveira, Farris, Hill, Jones, Jurado, Walbridge, Wallace

TIGERS
Church, Coca, Dawes, Dyer, Gementera, Gray, Kemp, Knerl, Minton, Pilgrim, Thompson,Wellens, Westbrook

SUN DEVILS
Allen, Brown, Carpenter, Cuevas, Garcia, Johnson, Lewis, Lujan, McKinney, Nolan, Paek, Perez, Quach

VOLS
Chase, Chase, Fontana, Fuller, Greece, Gustus, Hackler, Hernandez, Labarthe, Linck, Mitsuda, Myung, Watts

WEEK 1 SCHEDULE (all at Billy Hebert Stadium, Stockton) - March 12-13

Saturday 9:30 am: Sun Devils at Vols
Saturday 12:00 pm: Vols at Golden Bears
Saturday 2:30 pm: Tigers at Sun Devils
Saturday 5:00 pm: Golden Bears at Tigers

Sunday 9 am: Sun Devils at Golden Bears
Sunday 11:30 am: — Instructional Component ALL TEAMS —
Sunday 1:30 pm: Vols at Tigers
Sunday 4 pm: CHAMPIONSHIP GAME (Top 2 Teams)
Show-Up Times
Golden Bears: Sat 10 am / Sun 8:00 am
Tigers: Sat 12:30 pm/ Sun 10:45 am
Sun Devils: Sat 8:00 am/ Sun 8:00 am
Vols: Sat 8:00 am/ Sun 10:45 am
LEAGUE DIVISION 1 COMMITS
2013 (Class of '17)
| | | | |
| --- | --- | --- | --- |
| Player | League Team | College Commitment | Pro Team |
| Biles, James | Hot Rods | St. Mary's # | |
| Bosetti, Tyler | Volcanoes | Nevada | |
| Carnazzo, Danny | Volcanoes | NC State | |
| Chalmers, Zach | Hot Rods | Cal Poly ~ | |
| Claunch, Troy | Volcanoes | Oregon State | |
| Cosgrove, Jake | Iron Pigs | UC Irvine * | |
| Curran, Michael III | Volcanoes | Santa Clara ~ | |
| Daniels, Chris | Volcanoes | Sacramento State * ~ | |
| Denholm, Trenton | Volcanoes | UC Irvine | |
| Diggle, Blake | Iron Pigs | USC # | |
| Dreisbach, Nolan | Iron Pigs | Air Force # | |
| Ibarra, Ruben | Hot Rods | San Jose State | |
| Jackson, Todd | Iron Pigs | University of San Diego ~ | |
| Jenkins, Ryan | Volcanoes | San Jose State | |
| Green, John | Hot Rods | University of the Pacific ~ | |
| Joaquim, Chris | Hot Rods | UNLV * | |
| Johnson, Charlie | Hot Rods | University of the Pacific ~ | |
| King, Haydn | Hot Rods | UNLV ~ | Giants |
| Kramer, Shea | Iron Pigs | University of Utah | |
| McGarry, Griff | Hot Rods | University of Virginia | |
| Nelson, Darren | Volcanoes | Cal Poly | |
| Norton, Bradley | Grasshoppers | Nevada ~ | |
| Rodriguez, Brady | Grasshoppers | Sacramento State | |
| Smith, Hance | Volcanoes | Cal * | |
| Smith, Patrick | Iron Pigs | Purdue | |
| Teijeiro, RJ | Hot Rods | UCLA | |
| Thimjon, Nate | Iron Pigs | Fresno State | |
| Torkelson, Spencer | Volcanoes | Arizona State | Tigers (1st Round) |
| Ward, Braiden | Grasshoppers | University of Washington | |
| Williams, Drew | Iron Pigs | San Jose State * | |
2014 (Class of '18)
| | | |
| --- | --- | --- |
| Player | League Team | College Commitment |
| Benavides, Alex | Carolina Blue | San Diego State ~ |
| Begell, Bryce | Texas Orange | Arizona ~ |
| Brandow, Jason | Scarlet | Cal State Fullerton |
| Carlson, Tanner | Carolina Blue | Long Beach State |
| Chavarria, Martin | Texas Orange | Pacific ~ |
| Clayton, Matt | Royal Blue | Nevada |
| Elder, Austin | Purple | Cal State Northridge |
| Elvis, Cole | Purple | Cal * |
| Filby, Jack | Scarlet | UCLA |
| Fung, Chris | Royal Blue | UC San Diego |
| Hagopian, Joe | Scarlet | New Mexico ~ |
| Hansen, Brett | Texas Orange | Vanderbilt |
| Higgins, Ryan | Purple | Fresno State |
| Hinrichsen, Jack | Carolina Blue | Cal |
| Jensen, Cody | Royal Blue | Stanford |
| Medrano, Nathan | Royal Blue | Houston |
| Miller, AJ | Carolina Blue | Oregon |
| Rozell, Brennan | Scarlet | Long Beach State |
| Sutter, Ryan | Royal Blue | UC Davis |
| Taylor, Drew | Scarlet | USF |
| Tosti, Vinny | Carolina Blue | Oregon ~ |
2015 (Class of '19)
| | | | |
| --- | --- | --- | --- |
| Player | League Team | College Commitment | Pro Team |
| Barber, Colin | Titans | Oregon | Astros (4th Round) |
| Beavers, Dylan | Beavers | Cal | |
| Benbrook, Carter | Commodores | UCSB * | |
| Benson, Cooper | Beavers | Arizona State | |
| Brigman, Coleman | Ducks | Santa Clara * | |
| Caviness, Austin | Commodores | San Jose State # | |
| Cloyd, Ethan | Beavers | Cal | |
| Fenn, Griff | Titans | Nevada * | |
| Fondtain, TJ | Ducks | San Diego State | |
| Freeman, Nate | Ducks | UC Davis | |
| King, Mason | Beavers | UC San Diego | |
| Lance, Eamonn | Titans | Santa Clara | |
| Lee, Brooks | Ducks | Cal Poly | |
| Lawrence, Brandon | Titans | Michigan | |
| Meddings, Zach | Beavers | Nevada | |
| Park, Eddie | Beavers | Stanford | |
| Murphy, Kai | Ducks | Oregon State | |
| Stevens, Grant | Titans | Pacific | |
| Williams, Kenny | Beavers | San Jose State | |
| Wood, Eli | Titans | Cal # | |
2016 (Class of '20)
| | | | |
| --- | --- | --- | --- |
| Player | League Team | College Commitment | |
| Bachelier, Vinnie | TItans | Nevada | |
| Barnhart, Hunter | Titans | Arizona State | Rays |
| Bethancourt, Tino | Ducks | San Diego State | |
| Blatnick, Carson | Ducks | Washington * | |
| Breedwell, Jared | Commodores* | USF * | |
| Brown, Sam | Ducks | Portland * | |
| Cymrot, Jonathan | Commodores | Kansas * | |
| Davis, Chase | Commodores | Arizona | |
| DeCelle, Kenny | Titans | Santa Clara | |
| Enos, Zach | Commodores | Sacramento State | |
| Forrester, Garrett | Commodores * | Oregon State | |
| Fung, Matty | Beavers | Boise State | |
| Grant, Jack | Ducks | Arizona * | |
| Halpin, Petey | Titans | Texas * | Indians |
| Hansen, Ben | Titans | Vanderbilt | |
| Loessberg, Dez | Commodores | Cal | |
| Martinez, Max | Titans | Kansas | |
| McClellin, Brian | Beavers | Cal | |
| Mugan, Michael | Beavers | Santa Clara * | |
| Troy, Tommy | Ducks | Stanford | |
| Santander, Cole | Ducks | Cal # | |
| Soderstrom, Tyler | Titans | UCLA * | Athletics (1st Rd) |
| Park, Eddie | Beavers | Stanford | |
| Weitherspoon, Isaiah | Ducks | San Jose State | |
| Welch, Nick | Titans | UCSB | |
| Williams, Luke | Commodores | UCSB | |
2017 (Class of '21)
| | | |
| --- | --- | --- |
| Player | League Team | College Commitment |
| Allen, Griffin | Beavers | Grand Canyon |
| Aroz, Anson | Beavers | Oregon |
| Bender, Kyle | Commodores | Washington |
| Berger, Aidan | Beavers/Commodores | UCLA |
| Blandford, Bobby | Commodores | Fresno State |
| Booker, Jason | Commodores | Air Force |
| Burke, Blake | Titans | Tennessee |
| Butler, Cameron | Commodores | Cal Poly |
| Castelli, Michael | Ducks | St. Mary's |
| Crawford, Carson | Ducks | Cal |
| Cymrot, Jonathan | Commodores | Kansas * |
| Delic, Elvin | Titans | USF |
| Diaz, Davis | Ducks | Vanderbilt |
| Hartmann, Dylan | Ducks | San Diego State |
| Haskins, Trevor | Titans | Stanford |
| Hurd, Thatcher | Ducks | UCSB |
| Keighran, Patrick | Beavers | USF |
| Larson, Van | Commodores | Oregon State |
| Loessberg, Dez | Commodores | Cal |
| McCuistion, Tyler | Commodores | Long Beach State |
| McKinney, Austin | Titans | UOP |
| Moran, Shane | Titans | Long Beach State |
| Mott, Brewster | Titans | Air Force |
| Reed, Tyree | Beavers/Commodores | Oregon State |
| Rodriguez, Primo | Commodores | Sacramento State |
| Rolling, Kobe | Beavers | St. Mary's |
| Sapien, Jake | Commodores | Stanford |
| Sheehan, John | Beavers | Grand Canyon |
| Splaine, Tommy | Commodores | Arizona |
| Susac, Anthony | Beavers | Arizona * |
| Timothy, Hunter | Ducks | Sacramento State |
| Uber, Ty | Beavers | Stanford |
| Walczykowski, Devon | Ducks | Pepperdine |
2018 (Class of '22)
| | | |
| --- | --- | --- |
| Player | League Team | College Commitment |
| Brown, Joe | Ducks | Cal # |
| Cabrera, Antonio | Commodores | USF |
| Campbell, Cade | Ducks | Cal |
| Criswell, Nate | Titans | Long Beach State |
| Ekkelboom, Jaren | Titans | Cal Poly # |
| Fabian, Raoul | Ducks | Long Beach State |
| Forrester, Brandon | Ducks | Oregon State |
| Gennis, Eli | Beavers | Rice * |
| Helfrick, Leighton | Titans | UC Davis |
| Jones, Brent | Ducks | Utah * |
| Kester-Johnson, Trevor | Commodores | UCSB |
| King, Wyatt | Beavers | Cal Poly |
| Larson, Brandon | Beavers | UCSD * |
| Lewis, Jared | Beavers | USC |
| Lewis, Jordan | Beavers | USC * |
| Malone, Zack | Beavers | Sacramento State |
| Martinez, Anthony | Titans | UC Irvine |
| McGowan, Cole | Ducks | UC Irvine |
| Moore, Malcolm | Commodores | Stanford |
| Nevarez, Jaron | Commodores | San Diego State |
| O'Harran, Toran | Ducks | Stanford |
| Ortega, Max | Titans | Cal St. Fullerton * |
| Pace, Jackson | Ducks | USC |
| Putnam, Nick | Ducks | UCSB |
| Ritchie, JR | Titans | UCLA * |
| Rodriguez, Freddy | Beavers | Cal Poly |
| Salk, Jonas | Commodores | Portland |
| Snelling, Robby | Titans | LSU * |
| Terrell, Myles | Beavers | Southern |
| Thompson, Caden | Commodores | Santa Clara |
| Turkington, Austin | Titans | Cal |
| Yorke, Zack | Beavers | Grand Canyon |
2019 (Class of '23)
| | | |
| --- | --- | --- |
| Player | League Team | College Commitment |
| Camberg, Aidan | Titans | UCSB |
| Carston, Koen | Ducks | Santa Clara |
| Cleary, Ben | Beavers | Santa Clara * |
| Connelly, Kyle | Titans | Cal |
| Gaeckle, Gabe | Beavers | Arkansas * |
| Hawthrone, Isaac | Ducks | Santa Clara |
| Helfrick, Ryder | Beavers | Arkansas * |
| Justice, Zach | Titans | Oregon |
| Kahler, Sammy | Commodores | San Diego State |
| Landry, Isaiah | Commodores | Alabama St |
| Madsen, Noah | Ducks | Nebraska |
| Mandal, Jayden | Beavers | Fresno State |
| Meyer, Cowen | Commodores | Sacramento State * |
| Morano, Josh | Beavers | Arizona |
| Munster, Cayden | Beavers | Fresno State |
| Prather, Hideki | Titans | Clemson * |
| Puentes, Dom | Titans | St. Mary's |
| Riley, Jordan | Ducks | Pacific |
| Schmidt, Carl | Ducks | Texas A & M * |
| Schneider, Cam | Commodores | Fresno State |
| Snyder, Gannon | Titans | Wichita State |
| Stevens, Nolan | Commodores | Mississippi State |
| Timothy, Carson | Commodores | UCSB |
| Thomas, Braxton | Ducks | Cal Poly |
| Twist, Toby | Beavers | Oregon |
| Viskovich, Bryant | Beavers | San Diego |
2020 (Class of '24)
| | | |
| --- | --- | --- |
| Player | League Team | College Commitment |
| Aber, Hudson | Commodores | UCSB |
| Abraham, Nic | Commodores | Oregon |
| Baker, Luke | Beavers | Santa Clara |
| Barth, Conner | Ducks | Oregon State |
| Colston, Kenji | Titans | Oregon State |
| Green, Dylan | Beavers | Oregon |
| Haas, Nik | Titans | Cal |
| Hershey, Jack | Ducks | UCSB |
| Hirschkorn, Holden | Commodores | St. Mary's * |
| Hirschkorn, Houston | Commodores | St. Mary's * |
| Kelly, Rowan | Beavers | UCSB |
| Khambal, Ishaan | Beavers | Arizona * |
| Marsh, Tatum | Titans | Stanford |
| McGee, Joe | Titans | Arizona |
| McKowen, Jake | Ducks | Oregon State |
| Mountz, Wade | Titans | Arkansas |
| Munger, Brandt | Commodores | Stanford * |
| Nye, Austin | Ducks | Vanderbilt |
| Quedens, Michael | Ducks | San Diego State * |
| Thompson, Brock | Ducks | Oklahoma State |
| Won, Koa | Titans | Hawaii |
2021 (Class of '25)
| | | |
| --- | --- | --- |
| Player | League Team | College Commitment |
| Hayes, Rashad | Ducks | Stanford |
| Marsh, Quinten | Titans | Stanford |
| Taylor, Nikko | Beavers | Cal |
| Sell, Brock | Beavers | Stanford |
2022 (Class of '26)
| | | |
| --- | --- | --- |
| Player | League Team | College Commitment |
| Bernstine, Buddha | Commodores | Cal |
| Williams, Tyler | Titans | Cal |